Wow! And another one… Yesterday I found a great set of self improvement social media images with PLR.
Today I found health related social media images AND content to go with each of them WITH PLR.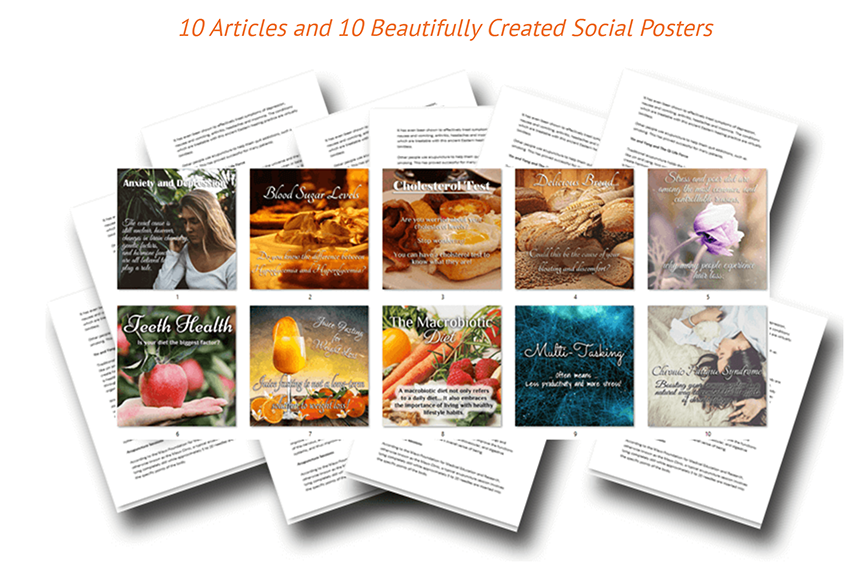 Free PLR is hard to find and I seem to find it in batches.
No matter, I'm just happy to find it and share it with you! 🙂
So this free PLR package is 10 social posters and 10 articles.
You could take the articles, post them on your site, and then use the images on social media to point to the articles on your site.
That's a GREAT traffic strategy using nothing but PLR content. 🙂
To grab the 10 articles and matching social media images just go to http://www.InstantIncomePLR.com/FreeHealthPLR
Okay, that's it for now… We've had a few days of free PLR packages, and it'll be a while before I find more free stuff probably, so I think I'll work on some training for you guys. 🙂
See you in a few days!
Liz